Cockroaches are a harmful and irritating pest and it causes dangerous disease and fear. They may not bite but they contaminate food and water which can affect your health. Contact professional exterminators to get rid of cockroaches and live in a healthy environment. Cockroaches infestation also cause severe skin allergies and chronic diseases. It's common to found in the bathroom and kitchen.
They go to the kitchen in search of food and water and contaminate them. One of the worst feelings is when you see them around toilet seats. Cockroaches are harmful and can cause many diseases including flu, fever, etc. Inspect or check your premises regularly to prevent cockroach infestation. Contact professional controllers at cockroaches control Pakenham for pre-inspection and cockroach removal to get the best outcomes.
Treatments We Use For Cockroach Control
Pest Control Pakenham provides safe and quick treatments for cockroach control. We have hired a crew of licensed and professional exterminators and they are trained to use various treatments to exterminate cockroaches. You'll get excellent and effective results with Cockroaches Control Pakenham
Extermination With Treatments:
Inspection-

Our team firstly inspect the infested property to know the intensity of cockroach infestation then we plan the treatment and suitable solutions to get the best results.

Fumigation-

Our exterminators spread fumes all over the infested area using fumigation machine. This fumigation treatment is also used in shipments, cargo and warehouse. This protects the bulk products and consignments from a cockroach infestation.

Heat Treatment-

In this heat treatment, exterminators use a high temperature of heat to exterminate cockroaches or all the other pests too. Due to the high temperature of heat, cockroaches come out or dies at their hidden location.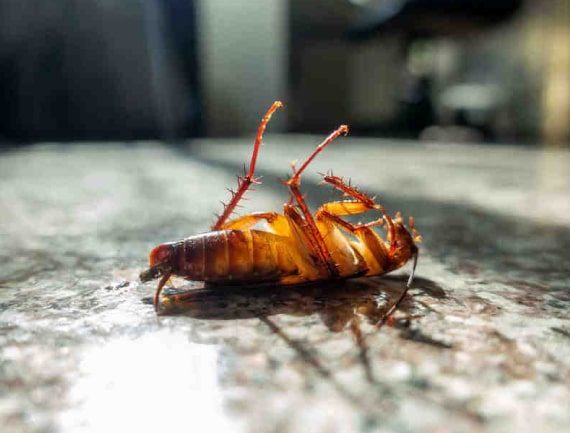 Hurry Up!! Contact Us Now
Various Types of Cockroaches That We Exterminate
For many years, we are delivering cockroach extermination services. Due to the experience, we understand the intensity of cockroach infestation and their types. Our exterminators are specialised and experts in handling and eradicating cockroaches. We know their hidden location and various solutions to exterminate all types of cockroaches.
Some Cockroaches that We can Exterminate.
Australian Cockroach control– Periplaneta australasiae
American Cockroach control – Periplaneta americana
Oriental Cockroach control– Blatta orientalis
Common Shining Cockroach control – Native Bush species
German Cockroach control – Blattella germanica
Same Day Cockroaches Control Pakenham
Expecting visitors and still observing cockroaches at your home? No worries. Pest Control Pakenham provides same-day cockroach control services at a reasonable cost. Our exterminators are trained to provide effective and quick cockroach extermination on a single day of booking. We use the upgraded equipment and best treatments to provide cockroach control extermination in both residential and commercial areas.
Why Choose Pest Control Pakenham?
We are a leading and established Cockroach control service provider in Pakenham. Our cleaners are dedicated to delivering the best outcomes and customer satisfying results. We offer cost-effective and safe pest control services.
Wide range of pests and cockroach control services in Pakenham and its nearby location.
Licensed and certified exterminators
Use of modern machinery and eco-friendly insecticides
Years of experience
Quality and affordable services
24*7 hours customer service
Our professional exterminators at cockroaches control Pakenham will give you a cockroach free premises. Get rid of pests one the same day of booking with our emergency cockroach control service.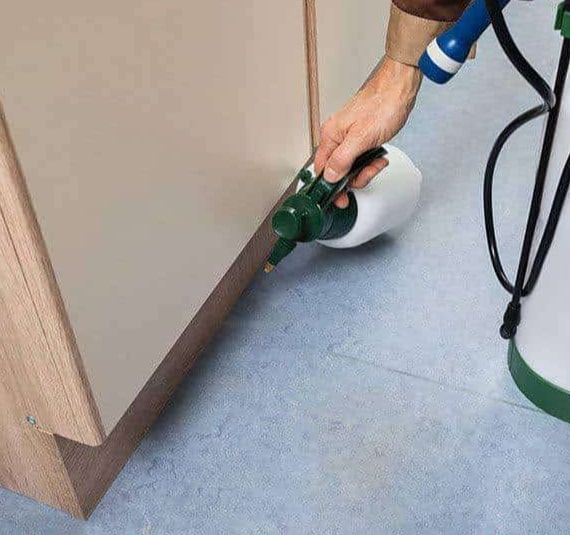 FAQs on Cockroaches Control Pakenham
👉 Do roaches come out more after spraying?
🙋 After and during the spray, you will see roaches coming out of their hideouts. We will not leave any area without spray. All roaches inside your property will be killed and disposed of. So you will not see any roaches coming out after the end of our cockroach control services.
👉 Can pest control service help to get rid of cockroaches in Pakenham?
🙋 Yes, pest control service is the best way to get rid of roaches. You can try your own ways and you will get to know about the roaches. Hire our professionals and get rid of roaches in a one-time service.
👉 How long before roaches die after extermination?
🙋 The cockroaches will start to die during the spray and by the end of the spray, all will be dead. So you will not have to wait for a long time.