The Best Company For Possum Removal In Pakenham
Possum Removal Pakenham – Though you can see possums commonly in both rural and urban areas of Pakenham, they are having threats for their survival. They are calm and harmless during the day but their damage activities are on high in the night. This reason forces the homeowners and property owners in Pakenham to get rid of them.
Welcome to Pest Control Pakenham, we are an old organization providing the service for Possum Removal in Pakenham. With a team of diligently adept pest exterminators, we do the Possum Removal job flawlessly. Our team of experts has all the needed tools for the job and we do the job of possum removal ardently to meet the customer's necessities. Our same day pest control service is always appreciated by the clients as we save their important time by terminating the job on the same day of booking. So call us now and book our services for Possum Removal Pakenham.
Awesome Facts Possums And Their Life
We are the provider of Possum Removal service in Pakenham and we want that our customers should also know some awesome facts about the creature called possums. Our professionals are highly skilled and experienced to give pest control service and they have enough knowledge about possums. Here, we are sharing some facts.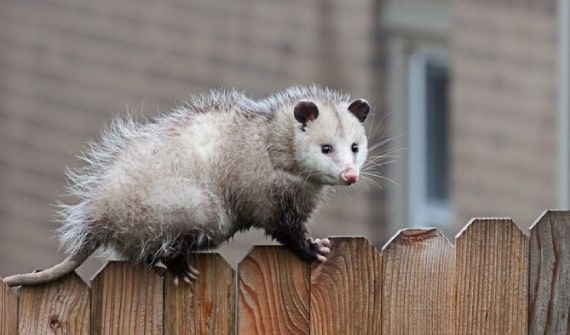 The feces of the Possums contain bacteria which can cause flesh-eating ulcers. Also, the exposure to their feces can lead to functional disability to human beings.
They have a weak immune system and their killing is illegal in Australia There are chances that you may be caught for a lawful action on their death in your premises.
They love eating Eucalyptus leaves, living in tree hollows and moving in the night.
Possums hate their relocation because survival is not easy for them at a new place.
Possums hate the bright lights and stinky plants.
Dead Possums Removal Service In Pakenham
We are a crew of professional pest controllers with plenty of knowledge in this business. We also provide service for dead possums removal besides taking them out of your premises alive. Our pest controllers are available throughout the years for providing service in all areas of Pakenham. Using the most advanced and top-notch tools, our professionals carefully remove dead possums and make your property risk free. You can rely on us as we are a well-recognized organisation satisfying the needs of our customers by delivering them the best results. So get your booking done today. We are also working on weekends too, so contact our 24*7 active staff anytime for any queries.
What Are The Signs Of Possums Infestation?
It is not easy to locate them as they are normally active during the night. Then also, these are the best tips to identify the presence of possums at your place.
The presence of their feces droppings.
Damage in the garden on fruits, flowers and leafy trees.
The screeching sound which is especially produced by them.
They generate a foul smell that is specific to them.
Bite marks on the food materials and furniture in the house.
You can look for them during the night.

What Do Our Possum Removals Do For You?
We have hired a team of experienced and professionals to provide quick and effective Possum Removal and dead possums removal services in Pakenham. Getting this done with professionals keeps you away from the lawful actions. Get rid of possums with our excellent pest control services on the same day of booking. Here is what our professionals can do:
1. Remove possums alive from any corner or hideouts in your property.
2. Remove dead possums from your property and also treat the area to free it of foul odours.
3. Pesticides spray to the unaffected areas to stop their entry.
4. Our professionals can find the hideouts of the possums which need to be closed or fixed.
Get the best possum removal services from us at reasonable costs. We also provide our services on weekdays. We are providing our services for:
Schools
Residential societies
Hostels and Hospitals
Temples and Churches
Government places
Personal home and garden
Hotels and Restaurants
Industrial places
Commercial places
Why Hire Pest Control Pakenham For Possum Removal In Pakenham?
Pest control work is never too difficult for our experts because we do our job with enthusiasm. The clients continue to thank us for the excellent services we offer to them. Here are the reasons for which customers hire us for Possum Removal Pakenham:
Our same day booking services are intended to provide the customer with the outstanding facilities finished on the same day of the booking.
We offer our services at reasonable prices. So email us now and get the benefit of the best deals.
We have an experienced team working with their full commitment and only providing the best services to the customers.
Our services are really effective because we quickly as well as efficiently remove dead or alive possums from your property without contaminating the environment.
We have been also serving in many commercial areas too.
So, hire the experts from Pest Control Pakenham calling on 1800 338 554 and get the best Possum Removal service from us at a fair cost. We are available anytime to get your queries, book the service and provide the schedule.
Frequently Asked Questions – Possum Removal Pakenham
Can I get rid of possums in my garden?
If you find possums in your garden, then you should take the help of professionals. Also, you can set a trap and block all entry points to control their entry in the garden.
Do you offer a dead possum removal service in the Pakenham?
Yes, our professionals are available for dead possum removal in Pakenham. Our professionals offer same day service too.
Are your Possum Removal service open on Saturday and Sunday?
Yes, our professionals are working 24×7 hours. We are available on Saturday and Sunday and also on public holidays.